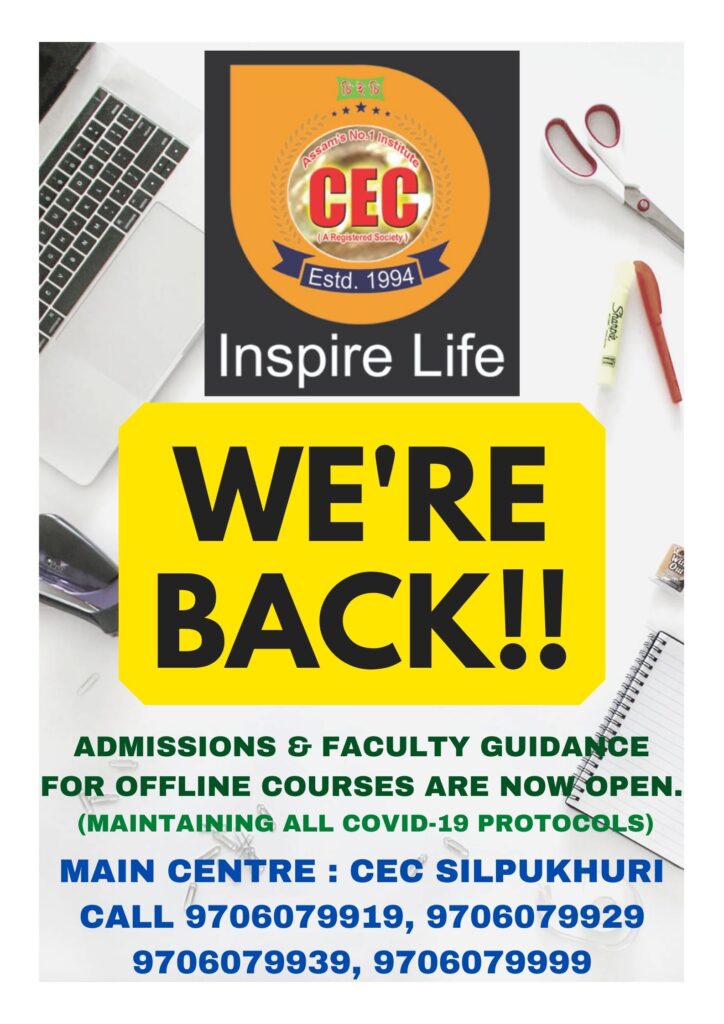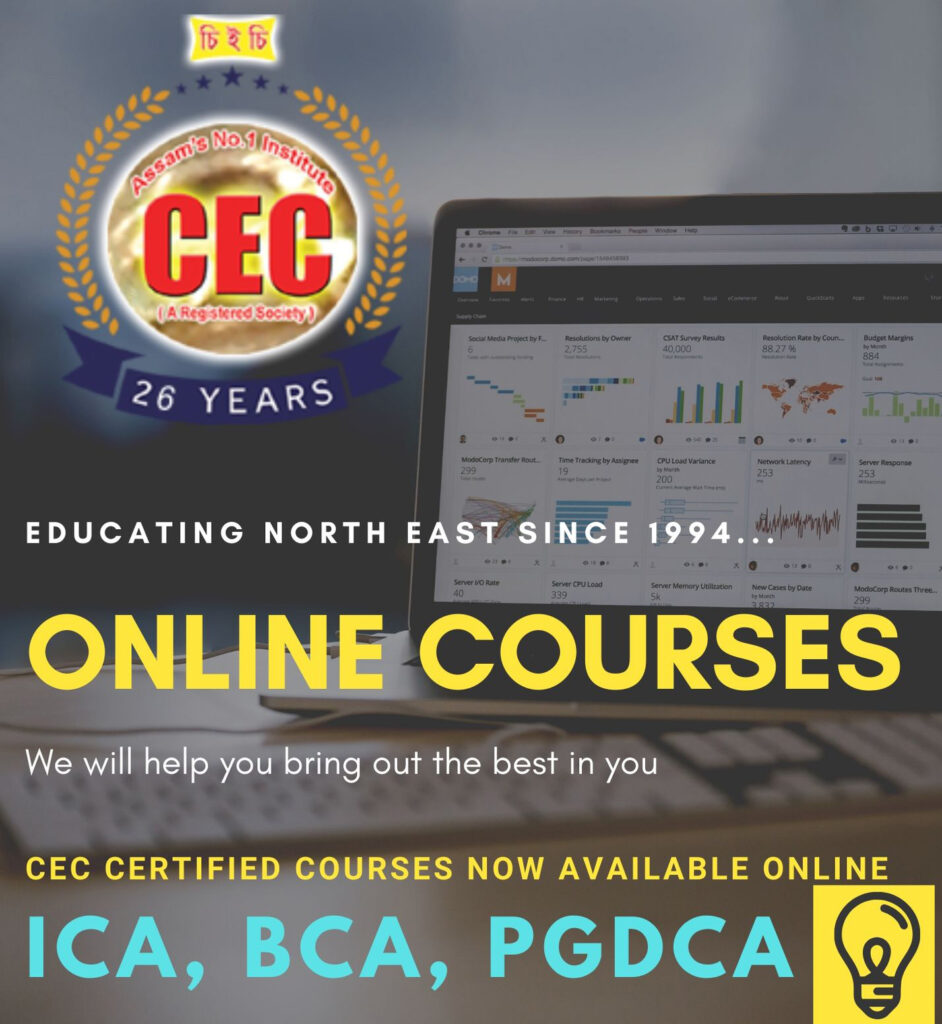 ONLINE VIDEO CLASSES
Dear CECian, Due to the ongoing pandemic situation, CEC Head Office is trying to help you with online video classes in our Official YouTube channel. Click on the link below to see our youtube channel.
Online classes are also updated in our Facebook page daily at 5.00pm. Link of our Facebook page: https://facebook.com/CECGHY
Stay safe and stay at home and keep in touch with us. Thank you.
Important Notification dated 19/3/2020
CEC Head Office will remain closed till further order.
Stay Alert, Stay safe,
__________________________
NOTICE dated 17/3/2020
We have started Online Classes for the students of CEC using Skype and other online platforms such as Whatsapp video calling, Google Duo etc.
Anyone can call our special Student & Faculty Helpline number 9706079989 for arranging such Class-From-Home. Our faculty members will try to help any students from any Centres to continue their studies from home.
__________________________________________
IMPORTANT NOTICE – Dated 16th March'2020
___________________________________________
The respective classes of CEC are hereby cancelled taking into account the health risk involved due to the COVID-19 virus till further order.

Respective students and guardians are hereby requested to keep checking our website www.cecassam.com for more updates in this regard.

The Front office and Franchisee department will remain open for urgent services like certificate and admission related works. The Front office timings will be 9.00 am to 7.00pm.

The scheduled Examinations of CEC Head Office to be held on 17/3/2020, 19/3/2020, 23/3/2020, 25/3/2020, 28/3/2020 are hereby cancelled. Students are requested to contact our Helpline numbers for rescheduled dates of the exams.

All are advised to follow all precautions and create awareness to prevent this pandemic situation. Please follow the health and cleanliness guidelines issued by the Health Department of Government. We hope that the situation will improve very soon. But please be alert and follow the preventive measures.

To get more details about Novel Coronavirus Disease (COVID-19) anyone can contact 24×7 National TOLL FREE Helpline Number: 1075 or 011-23978046.
For any information or assistance please feel free to contact us directly:
Dipankar Dutta, Founder President, CEC
Ph: 9706079999
Jyoti Rupam Dutta, Executive Director, CEC
Ph: 9706079919
Nipam Dutta, Director, CEC Head Office
Ph: 9864062129
CEC Head Office Helplines:
9854079999, 9706079929, 9706079939
9706079949, 9706079979, 9706079989
E-mail : cectimes@gmail.com